British Rover Company initiated the production of 4-wheeled boxy car in 1948, later on produced many innovative Support Utility Vehicles like Land Rover and now Range Rover. Now the company is owned by Jaguar Land Rover Company, a sub group of TATA Motors, India. Under the umbrella of TATA Motors, now the production of the Range Rover is being carried out in Brazil, India, China and the UK. This untiring journey of Range Rover reached at its peak after achieving the brand title in the year 1970.
Information technology has revolutionized each and every sphere and had left deep impacts on them directly or indirectly. It is quite obvious that automobile industry too is fully under the strong grip of this high tech engineering explorations. With the passage of time, vehicular industry has much revolutionised it and there is healthy competition among the concerned companies at differ tiers to have a much unique version in this context.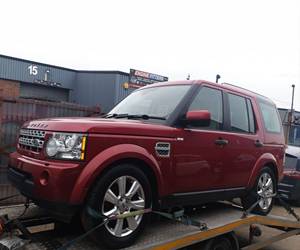 Importance of an Engine
Engine basically consist of cylinder, piston, rings etc. and is the central moving force for the vehicle. It would be quite informative to look at how this moving force is generated. This force is got from the chemical energy obtained from fuel and after certain chemical processes of the engine, is converted into motion energy. And then this motion energy force the wheels to move on.
Obviously, mechanical fault in a vehicle is not predicted and could arise at any time. Likewise, the efficient engines could have such faults as well, may be due to engine or some other minor reasons. If looked in detail, in the most of cases, engine failure occurs due to extreme negligence of the motorists. It is often observed that the drivers do not bother to look deeply into issues of rambling sound, oil leakage or over temperature. Certainly, this could be foundation for the upcoming major havoc which engulf your new engine, putting it in critical condition.
Used and Reconditioned Engines
A used LR Engine is old engine, in working condition, taken out of some damaged vehicle and put into other vehicle. And this is compatible to the vehicle in which it is being installed. Whereas reconditioned LR Engine is a defective engine which goes through a series of reconditioning process in order to bring it in working condition by stripping it down by the replacement of defective components. Thus it is a sort of rebuilt engine by making necessary improvements.
The LR Engines may have various afflictions due to wear and tear or may be our own negligence. Some of the noted causes of engine failure, inter alia, are:
One of normally neglected issue of engine failure is oil leakage, which is merely due to motorist's acute negligence towards it. Usually it happens that visible oil droplets or spot are present on the road or at the halted place but no heed is paid in this regard. Consequently, lowered oil level leads to defective engine.
Accidentally or deliberately, if your Land Rover stays in some stagnant or flowing stream, this would definite influence the efficiency of the vehicle.
The coolant tends to escape from the loose cap of the radiator due to decreased pressure which is the real cause of overheating. But there are some other reasons like leakage from radiator, leakage of hose, engine oil leakage etc. Now this increased temperature will lower cooling by the changed antifreeze. By this, steam pockets are formed eventually raising the heat of engine. Other important factors are defective cooling fan, wiring, clutch, relay, thermostat or even motor.
A lot of reasons can be put forth for detonation. Generally speaking, detonation is occurred by improper combustion, gaps in off-beam plug, high temperature of engine, ignition timing and inappropriate combustion in engine.
Inappropriate Lubrication
Negligence towards oil change affects the oil pump especially during long journey.
The engine warning lights in front of the driver should never be overlooked which otherwise would bring drastic harm to your engine and ultimately ceasing your Land Rover.
Wrong fuelling could happen but the situation get most worsened if preventive measures are not adopted in this matter. Technically speaking, the various parts of the engine would have severe shock but injectors, fuel tank, valve seats and valve guides and fuel pump would gain tremendous loss.
Engines of Land Rovers
Initially for diesel vehicles, 4-cylinder and 5-cylinder engines were used while 4-cylinder engines were used for petrol driven Land Rovers. Though, 6-cylindsr engine was used for licensed Land Rover vehicles. Usually, as in vogue, there are two types of engines i.e. diesel engine and petrol engine:
This engine is ignited by a spark produced by lead-acid battery and induction coil. This high voltage spark ignites the mixture of fuel and air present in the cylinders.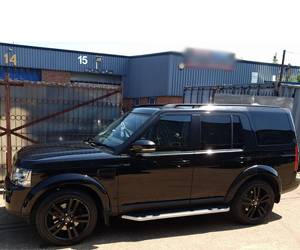 There is no spark plug in the diesel based vehicles as these are started by the compressional force of the engine which is three time greater as of petrol engine spark. How it happens? Actually at the extreme compression, air entered into the diesel engine and at the same time diesel droplets are sprinkled over the cylinder of engine.
Let us look at various engines manufactured by the Land Rover:
The 1.6-litre Petrol Engine
The first engine ever made by the company for Land Rover was that of 1.6-litre petrol made in 1957 which after improving got the shape of 300 Tdi engine in 1994.
This 5-cylinder turbo diesel engine was fitted in 1998 to 2007. Apart from it, the company prepared Jaguar and Ford engines which were got fitted in diesel and petrol-based vehicles.
Wet-liner 4-cylinder engine
This 4-cylinder diesel engine, made in 1957 by Rover Company, was resembled very much in speed as that of petrol engine.
This engine was a great success as this was equally useful for low-quality fuel and maintain good quality even then.
This engine with less noise and effective spin had improved crankshaft was better and increased the performance a lot.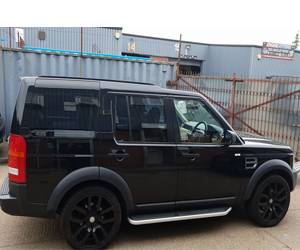 Instead of chain, camshaft was driven by fibre and the fuel economy was also made better by reduction of noise and emissions.
This enlarged petrol engine made in 1985, instead of the injector pump, the timing belt was fitted and to have lead free fuel, the cylinder head was improved.
To have a successful entry of Discovery vehicle in the market, the cylinder head was made with aluminium alloy.
This engine was more powerful and efficient in performance compared to the other engines made by the company. A single V-belt and an audio cover were fixed.
To cope with the increased demand by the environmentalists with global warming, this engine was made. This could reduce the hazardous emission from the Land Rovers.
Land Rover Engine Reconditioning
The reconditioning of Land Rover Engines is carried out in state-of-the-art garages under the supervision of skilled engineers and workers. During this process, the engine is carefully examined and workers hunt for the effected and faulty parts. Then, these damaged parts are fixed and repaired with great care to omit all errors. After the thorough process of reconditioning, the Land Rover Engine is ready to be fitted under its bonnet.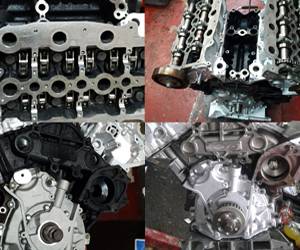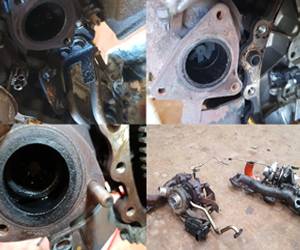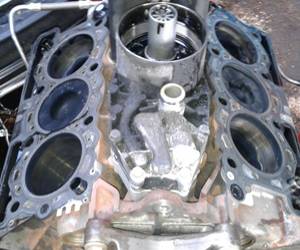 Preventive Measures Adopted
The car sellers are very sharp and they fabricate to hide the defective parts with certain layering and polishes. Similarly, engine too is given such a touch with less input more price of the vehicle could be demanded.
Blue smoke indicates that motor oil is burnt.
Burning of excessive fuel will emit black smoke.
Cover of thick and grubby oil does not harm anything.
From the radiator, probe into anti-boil or anti-freeze is used.
Presence of oil and water mixture should be dealt with seriously and keep yourself away.
Take notice of metal crushing sound or some sort of clunking or drumming sound coming from the engine.
Have a satisfying test drive and ascertain the working of transmission before any final decision.
LR Engines, have all mechanism of applying various tests to fit an engine in your Land Rover free of a problematic issue. To have it, tests of Cooling System Pressure, Diesel Smoke, Fuel System, Camshafts Tolerance, Compression, Hydraulic Lifters and Valves Tolerance, Cylinder Head Pressure, Short Block Pressure are carried out.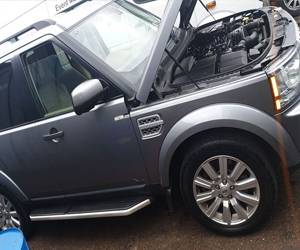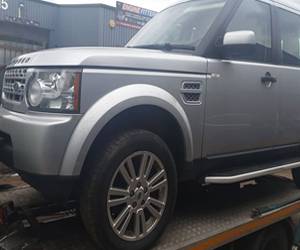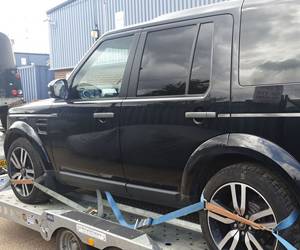 LR Engines have excellent products & services, pickup and delivery, use genuine parts, guarantee without any flaws and above all the customer satisfaction. We are superbly unique in our competitors as being professionally more skilled, dedicated and have the facility of all variety of used and reconditioned LR Engines, fully equipped workshop with all trained, well experienced and experienced team of technicians.